You are here:
PVC crushed and granulate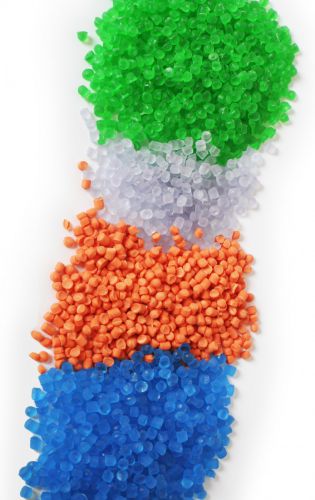 For our customers on the home and foreign market we supply PVC granulates and crushed, we specialize mostly in softened PVC with hardness within scope ShA 55 — ShA 98.
If required by the customer, we supply the granulates in required colours, the greatest demand of course for the clear transparent material.
We offer PVC in the form of quality clear crushed or recycled granulate for beneficial prices. Our specialisation is mostly PVC designed for the extrusion technology, we also offer solutions for injection.
PVC crushed
PVC crushed is suitable for recycling to granulate, mostly for extrusion of hoses and profiles.
We focus on business with crushed from softened PVC, possible fraction size up to 8 mm. The selection of the colour design of material and its hardness is always provided within the updated offer; colour mix or transparent PVC is possible which originates in hoses and various packaging materials.
PVC granulates
PVC granulate is designed for further industrial processing using the extrusion or injection technology.
We purchase the granulates of second quality from the manufacturers or processing companies, and we sell new and recycled PVC granulates. The colour design and the material hardness is selected as per the updated offer, it is also possible to require specific demands. In such case, during the order, it is necessary to specify the required price, hardness, potentially further features of the granulate, and also define the method of use (the injection or extrusion technology, ideally the product type) to enable us to fully comply.
In PVC granulates, it is possible to reach various utility features, we will help you find the best and price beneficial solutions.
The most common products PVC:
Hoses
Profiles
Die casting for the floors, grass stones, etc. (from re-granulates)